LTS Scale is now RAVAS
RAVAS History
In 2019 RAVAS acquired LTS Scale to generate both a market share and operational infrastructure for RAVAS USA, INC. Twinsburg, Ohio, is now the new US headquarters for RAVAS. Interested in learning more about? Check out more fascinating RAVAS history details below!
1965 - Raphael Van Seumeren creates RAVAS
In 1965, Raphael van Seumeren creates his company RAVAS, based in Utrecht, the Netherlands. The company distributes DAF freight trucks and all the accessories around it: special seating, built-in loader cranes, etc.
1976 - The first Mobile Weighing Scale is created
In the 70s, a new accessory for freight trucks is added to the product range: a built-in weighing system. The on-board scale is an efficient alternative for weighbridges. It eliminates unnecessary driving back and forth between bulk silos and truck scales.
1985 - RAVAS expands to Germany
RAVAS creates RAVAS GMBH in Germany to distribute on-board freight truck weighing systems & forklift scales imported from the U.S.
1986 - The first pallet truck scale is created
RAVAS recognizes the growth potential of mobile weighing and creates the firsthand pallet truck scale. From here on, RAVAS shifts its focus to being active with mobile weighing solutions.
1989 - RAVAS expands to France
RAVAS France is created in Paris. It turns out the French market is exceptionally protective and requires local distributors. RAVAS sets up an extensive distribution network of balancers and regional-scale dealers, which still exists today.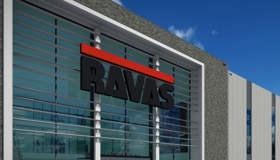 1992 - RAVAS becomes mobile weighing only
RAVAS becomes RAVAS Europe BV. From now on, the company is fully dedicated to designing, manufacturing, and marketing mobile weighing systems. All other activities are sold off or continued in separate companies.
1999 - RAVAS introduces the 2100 Pallet Truck Scale
RAVAS establishes itself as the leading manufacturer of mobile weighing systems with the 2100 pallet jack scale. With its industrial design and its dedicated components exclusively developed for mobile use, the RAVAS-2100 sets a new industry standard.
2001 - RAVAS acquires Bruss
RAVAS acquires its German competitor Bruss, expanding its market share in Germany and Europe. With two new brands, RAVAS becomes mobile weighing partners for Jungheinrich, Toyota, Mettler-Toledo, and many other OEMs.
2006 - RAVAS takes step toward connectivity
RAVAS enters the Age of Integration: SIR Mobile is the first attempt at connectivity, making the information from the mobile scale available to the user's organization efficiently. It marks the end of the printed ticket and the beginning of the wireless connection as the most relevant option on a mobile scale.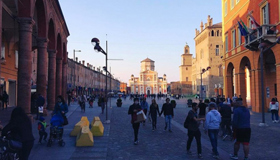 2006 - RAVAS expands to Italy
Setting up RAVAS Italy marks the beginning of a process in which RAVAS creates more control over its distribution network. The Italian sales company starts its operations from a suburb of Milan.
2007 - RAVAS expands to Great Britain
A year after Italy, the next wholly-owned sales company is created in the UK. The British market for mobile weighing is worked out of an office in Maidenhead, in the greater London area.
2007 - RAVAS-1 Patent
The RAVAS-1 patent, a revolutionary low-cost pallet truck scale that requires no changes to the fork construction, is created. This dramatically reduces the cost of a pallet truck scale, creates a price revolution in the market, and proves RAVAS's innovative character.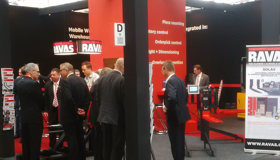 2008 - RAVAS crosses the pond
As the business grows, RAVAS strategically grows its business outside Europe and becomes a global company. They create a joint venture sales company in the USA with partner Transcell. RAVAS USA operates out of Buffalo Grove, in the Chicago area.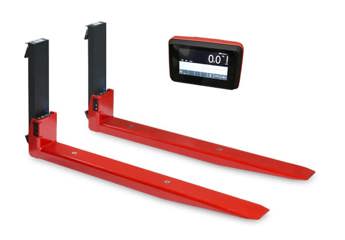 2009 - The iForks are Introduced
RAVAS introduces iForks, the first completely wireless forklift scale. It offers digital calibration and wireless connectivity via Bluetooth or Wi-Fi. The product combines its advanced technology with another huge advantage: it can be installed by the end-user, anywhere in the world, in five minutes.
2010's The years of awards!
RAVAS won the FLTA Innovation award for iForks in 2010, the MM Logistics award in 2011 for innovation in the category of safety, and another FLTA award in 2012. All these awards demonstrate the innovation and efficiency RAVAS has produced in the material handling industry.
2013 - RAVAS goes global
In June of 2013, RAVAS organizes its first Global Importer Meeting, attended by distributors from all over Europe, Japan, Singapore, the USA, and Mexico. The three-day event is a huge success and represents another milestone in becoming a global company.
2015 - RAVAS becomes 100% RAVAS
In the USA, RAVAS buys out its joint venture partner. RAVAS USA is now a wholly-owned sales company based in Decatur, Illinois. 
2018 - New ownership at RAVAS
In 2018 the Van Seumeren family sold its company shares to a private invester. The "new RAVAS" announces an ambitious growth strategy. 
2018 - Creating Intelligence & Next-Gen iForks
The iconic iForks become iForks-32: Lithium-Ion powered scale forks that communicate with your smartphone or tablet. A new software suite, named RDC (RAVAS Data Collector), RIS (RAVAS Integration Server), and RDM (RAVAS Data manager), is introduced to facilitate data communication between fleets of connected trucks and ERP / WMS / TMS systems.
2019 - RAVAS acquires LTS Scale and develops new U.S.A headquarters
In 2019 RAVAS acquired LTS Scale, an American mobile weighing company with most of its client base in the LTL industry, as the next step in its growth strategy. With LTS, RAVAS USA acquires both market share and operational infrastructure. The new US headquarters are now in Twinsburg, Ohio.