"You can see what the weight is while you are driving."    

- A. VAN LEEUWEN, PRODUCTION MANAGER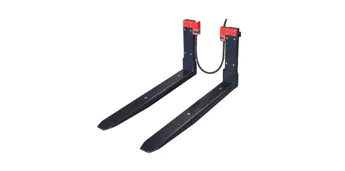 Folders and brochures
Van Roessel is a printing company including a complete finishing department, where the made prints are folded an stapled. Next to the production of folders and brochures, the company is specialised in printing hard back cover CD boxes for the multimedia market. This is done in variable numbers. Their clients are advertising agencies and large CD-producers in Europe.
Desire: control on incoming and outgoing goods
In the past Van Roessel did not weigh. Mostly this had consequences for the outgoing transport. The delivery trucks had the capacity to take four pallets. In order to reduce the number of rides, Van Roessel always booked the full capacity. However, as the weight of the pallets could be anywhere between 300 kg and 600 kg, this sometimes led to complaints of the carrier because of unexpected overweight. Another issue was that Van Roessel could only see what the weights and thus the costs were when the forwarder's invoices arrived. Next to this there was no control on incoming goods: when the production found shortage on paper during the printing process, doubt could arise if they had been delivered the ordered paper quantities.
Weighing without loss of time
Today Van Roessel works with the RAVAS autonomous weighing forks mounted on a lift truck. Without loss of time, paper deliveries are weighed during unloading. Any shortages will be detected immediately. Overload of the trucks can be avoided: all outgoing pallets are weighed and thus the total weight is known. For export shipments goes that the weight of the shipment can be announced to the forwarder before actual despatch.
COMPANY
LOCATION
Nieuw-Vennep, The Netherlands
APPLICATION
Checking incoming goods
Checking incoming goods
At goods reception, incoming shipments are checked and registered. Often it is being checked whether the right type of goods and the right quality is supplied, but not whether it is the right amount. And in these days of small stocks and just-in-time deliveries an incomplete shipment has immediate consequences for the production process. That costs money. With a mobile scale integrated in your pallet truck or forklift truck you check incoming goods while they are being offloaded from the lorry. If an incomplete delivery is signaled, you can react on the spot. Thus you prevent stock differences and interrupted production processes.
Subscribe now!
Subscribe to all RAVAS News now.
Subscribe now!
Subscribe to all RAVAS News now.