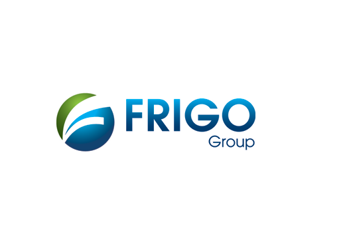 About Frigo
Frigo handles the logistics of frozen food products. These products are delivered from all over the world. Frigo's customers are mainly located in Europe. The racking warehouse has 23,000 pallet spaces: 2,000 cool places (0°C) and 21,000 freeze places with a temperature of -22°C to -28°C.
Intended results
Before Frigo started using RAVAS mobile weighing systems, counting was done by hand. This took a lot of time and often led to incorrect shipments and wrongly composed packages. Frigo was therefore looking for a solution to save time and avoid errors. 
Investment in hardware and software
To achieve the intended results, Frigo has invested in six RAVAS RPW EL weighing warehouse trucks. The indicator housing is equipped with a heater and a thermostat to prevent condensation. 
How does it work?
The customer sends an order to Frigo, after which the order is entered into the WMS. The WMS system transfers the data to the data terminal on the truck. The staff members work in 8-hour shifts, with each person completing between 100 and 140 order lines. Each order line contains a picking order of 5 to 10 boxes. The operator first assembles the boxes with different articles. These boxes, which weigh between 10 and 15 kg, together form one order line.

The operator lifts the articles onto the truck. Based on the weight, the weighing system checks the total weight of the pallet on the truck and compares it with the order. When the order picker has placed the required number of boxes on the truck, he receives a message from the data terminal and is finished with this order line. Via the serial data interface, a further check is made to avoid order picking errors.
"RAVAS' weighing systems offer us mobility, flexibility and reliability. By using weighing systems, we save time and the number of complaints has dropped significantly."
About the application
Order picking
In order picking performance comes down to two things: speed and accuracy. Errors mean a burden on the organisation, because they cost time, money and goodwill. Weighing on order picking trucks helps preventing picking errors. If an error is signaled, the order picker can react immediately and correct the error where the cost is lowest: at the picking slot. If the integrated scale is used in its counting mode, the order picker can also read on the display how many articles in the order line he has picked. This will raise his handling speed and reduce the opportunity for counting errors.
Read more about Pick by Weight
Suitable products
For order picking