The future of RAVAS
Mission & Vision
Mission statement
RAVAS is your committed and preferred global partner for innovative and qualitative mobile weighing solutions, supported by excellent services.
Vision
RAVAS Mobile Weighing enables you to collect data on your material flows in terms of weight and volume. We offer mobile weighing products and dimensioning solutions to optimize supply chains, warehouses, logistics and production sites. Suitable for all industries.
Corporate identity
Core values
RAVAS has defined 5 core values that determine our corporate identity and the way we work together.
Proactive
As a team we are dedicated to each other and to our stakeholders. We are thankful for the chances we are being offered and don't take anything nor anyone for granted.
Collaborative
We work together as a team. We always search for the connection to collaborate. We are involved and show empathy towards others. With fun, and in harmony and trust.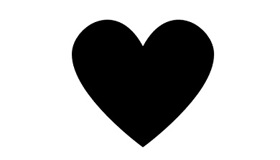 Responsible
We feel responsible for what we do. We are energetic, passionate and committed to our work and to the people we work with. Above all, we show personal leadership in what we do.
Innovative
As a team we take pride in our abilities to innovate and we always find inventive ways to solve complex matters. We aim to improve ourselves and to do better every day.
Reliable
We play fair, we show empathy and consider our colleagues, customers and other stakeholders as equals. We show respect to anyone at all times.
Find a RAVAS expert
Meet the team
RAVAS is proud of its global sales, service and support network. All disciplines are worldwide represented. A fine selection of RAVAS experts is displayed here.
Terms and Conditions

ISO 2009-2015

ISO 14001-2015

ISO 45001-2018
More information
More information or interested in becoming a RAVAS partner?