Mobile Weighing Technology Saves Time & Money
Why is Mobile Weighing Technology Important
Generates Efficiency and Speed for Logistical Process in Warehouses
Warehouses' shipping and receiving departments are always under time pressure in the logistical and material handling industries. That further has become more true as online shopping experiences have increased. Products and goods are being moved and delivered to the end-user in record times, but what does that mean for the manufacturer or the warehouses who store the goods? Simple, they need to get faster!
Mobile Weighing Technology has emerged as the product to help solve that need for speed. They allow manufacturers and operators to weigh products at the loading and unloading point in a warehouse. At the same time, utilizing RAVAS products, operators can communicate the data directly into their business system, sustaining efficient data.
No longer do operators and manufacturers have to load up goods and take the product to a stationary scale to weigh and transfer data to their business system.
Cuts Material Handling Time in Half
Why do you need to weigh products? Weighing products is used to determine the freight costs for outgoing goods, split incoming goods, receive, and comply with safety regulations.
Mobile Weighing Technologies help enables logistics workers to operate precisely under time pressure. In addition, they offer time-saving flexibility to make your production efficient.
Compatible with other Forklift Attachments
Mobile Weighing Technology can work with other forklift attachments. For example, does your forklift have a side shifter? A fork positioner? Don't worry. There are several different types of mobile weighing technology solutions and products to utilize for your forklift fleet. 
For example, our RAVAS iCP (Intelligent Carriage Plate) is designed to fit most lift truck carriages and requires zero modification to the forklift because it doesn't connect to the forklift's hydraulic system.
RAVAS also develops their load cells and hydraulic weighing systems for rough everyday use. 
Discover the iCP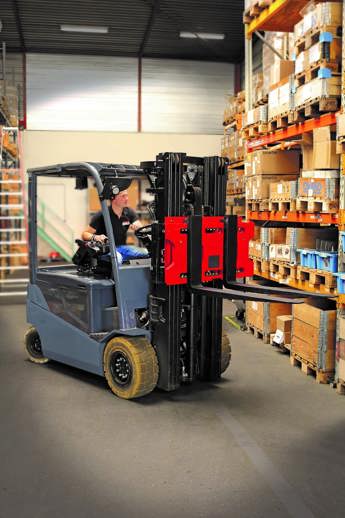 RAVAS Provides Mobile Weighing Technology for all OEMs








Interested in more Information?
Ask our specialists for more information or a quote today.
Interested in more Information?
Ask our specialists for more information or a quote today.