No more unnecessary driving back and forth
30% reduction in labour time
Compared to the old situation, when the weight of full pallet loads was checked on a floor scale after the order was completed, Spreafico has realized a 30% reduction of labour hours spent on order picking, as there is no more driving back and forth to a floor scale. RAVAS equipped their Linde T16 electric pallet trucks with a RAVAS weighing system.
Read more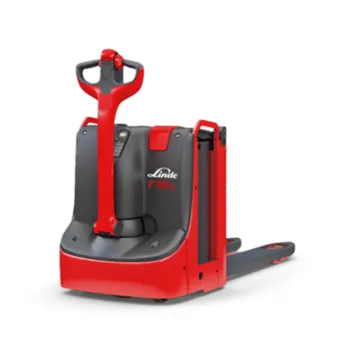 Electric pallet trucks with built-in RAVAS scale
Main benefits
Linde T16
Spreafico is a company specialized in vertical integration of fruits and vegetables supply chains. It grows, stores and distributes fresh produce. In its warehouse, Spreafico uses 8 Linde T16 electric pallet trucks.
ROI
Thanks to having a weighing system on the Linde T16's, Spreafico has been able to reduce labour time spent on order picking by 30%, and to significantly reduce the number of picking errors as well.
Optimized order picking
Since every individual order line is now checked by weight, the number of picking errors has also been reduced, eliminating significant hidden cost. Spreafico now advertises the weighing systems on their Linde trucks to their customers as an investment in enhanced performance. RAVAS offers Pick by Weight as a solution to optimize order picking.
About Pick by Weight
Data transfer to ERP
On handheld terminals, operators receive their orders from the ERP system. After every order line picked, the ERP system interrogates the scale, built into the forks of the truck, for the net weight increase, via WiFi. If the actual weight on the truck does not correspond with the target weight in the order line, the picking error is signalled to the operator and corrected on the spot. 
About data integration
Compatible RAVAS solutions
RAVAS recommends
Suscríbese ahora
Suscríbase al boletín de RAVAS y manténgase informado.