Who are you?
As a Mechanical Engineer, you will contribute to the development of new weighing products. You have the ability to standardize the most commonly used parts while also working on customer-specific requests and calculations. You will work on standardizing our products with the goal of reducing variation between different types and ensuring high quality.
You are capable of analyzing designs for static loads using FEM software and ensuring that the design meets safety standards. You collaborate with other engineers to optimize the design and build a complete product portfolio. You will have the opportunity to use your experience to help us set up a PLM system.
For this vacancy, we have the possibility to fill 2 full-time positions. We are looking for two types of engineers: one with expertise in sheet metal and one with experience in plastic.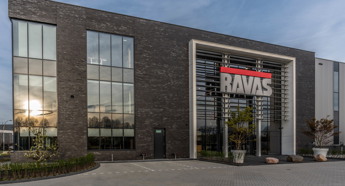 Will you join the RAVAS team?
Mechanical Engineer
(Re)design our mobile weighing solutions (currently using SolidWorks)
Initiate and develop design standardization
Analyze products for static loads (FEM)
Set up and implement PLM together with the Engineering Leader
Experience in conceptualizing structures and designs in 3D-CAD
Thinking and working at a bachelor's level (preferably in mechanical engineering, industrial product design, or mechatronics)
Experience with GD&T principles, DfMA, or in the manufacturing industry is a plus
If you have experience in sheet metal, then experience with cutting, milling, bending, and welding steel and stainless-steel components is a must. Experience with high-strength steels is a plus.
If you have experience in plastic, then experience with rapid prototyping and designing injection-moldable products is required.
A competitive salary ranging from €3000 to €3600 gross per month, following the Metalektro collective labor agreement (CAO)
27 vacation days plus 13 additional roster-free days that can be partially taken at your convenience
Hybrid work options (2 days working from home based on full-time employment)
Travel allowance and home office compensation
Covered by the Metalektro collective labor agreement and an extensive pension plan with PME
Inspiring work environment in a state-of-the-art building
Walking distance from Zaltbommel train station
RAVAS is the European market leader in mobile weighing systems for hand pallet trucks, warehouse trucks, and forklift trucks. Sales and support are conducted through a global distribution network. RAVAS excels in entrepreneurship, customer focus, and innovation.
Our growing organization provides an ideal platform to showcase and develop your talents. Our headquarters are located in Zaltbommel, where we operate from a brand-new facility.
RAVAS is an international organization with a hands-on culture that fosters a friendly, professional, and down-to-earth working atmosphere. Within RAVAS, everyone is open to each other, and progress and unity are highly valued.
You will become part of the Engineering department, where you will frequently collaborate with the Engineering Leader (Timo Dijkstra). The Engineering department consists of two mechanical engineers, one electrical engineer, two work preparers, and a quality control employee.
Apply now!
Has our opportunity sparked your interest? Please apply via the Apply button above or send an email to jobs@ravas.com. For more information about this position, you can contact Kerime Oyun-Kilic at +31 6 25287432. Acquisition regarding this vacancy will not be appreciated.