Who are you?
As a Business Controller, you are the link between the financial department and the management. You are involved in the commercial and operational developments within RAVAS. You ensure periodic, timely, and reliable financial management information. You are also the financial sparring partner for the Operations and Sales Directors and department heads. It's a versatile role where you lay the financial foundation. Our organization is dynamic and constantly evolving, and your expertise and input are highly valued. You bring insights and innovation, helping us stay sharp as a company.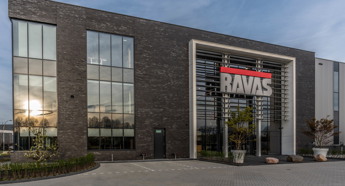 Business Controller
Deep dive into our contribution margin
Set up margin mix calculation and reporting
Map price development
Evaluate new production result method (Fixed Transfer Pricing methodology implemented from January 1, 2023)
Establish production control and define reports for monthly review and discussion with the production department
Set up project control and risk management structure
Recalibrate the budget/forecast for 2023
Set up monthly forecasting
A completed university degree in finance, economics, or business administration
Approximately 4-5 years of work experience as a business or financial controller
You are analytical, critical, proactive, and entrepreneurial
Experience with EXACT Globe and Power BI
A competitive salary ranging from €4,500 to €6,000 gross per month, following the Collective Labor Agreement for Metal and Electro Technical Companies (CAO Metalektro)
27 vacation days plus 13 roster-free days
Commute allowance
Part of the CAO Metalektro and an extensive pension scheme with PME
An inspiring work environment in a state-of-the-art building
Walking distance from Zaltbommel train station
RAVAS is the European market leader in mobile weighing systems for hand pallet trucks, warehouse trucks, and forklift trucks. Sales and support are carried out through a worldwide distribution network. RAVAS excels in entrepreneurship, customer focus, and innovation.
Our growing organization is the perfect playing field to showcase and develop your talents. Our headquarters are located in Zaltbommel, where we are situated in a brand-new building. See the video below for a first impression.
RAVAS is an international organization with a hands-on culture, where a friendly, serious, and down-to-earth work atmosphere prevails. Within RAVAS, everyone is open to each other, and progress and solidarity are highly valued.
The Finance department consists of a Business Controller, Accounting Coordinator for the USA, four finance employees, and a Finance Manager. You will report directly to the CFO.
Apply now!
Have we caught your interest? Then please respond via the Apply button above or send an email to jobs@ravas.com. For substantive information about this position, please contact Kerime Oyun-Kilic at 06-25287432.